For those of you who do not recognize her, this is Alessandra Blonde. The beauty in Lingerie and heels. She is one of those trans girls that once you see her, you never forget her. Talk about sexy and hot. And Alessandra is also one of those girls that damn near lives in Lingerie and heels.
So lets just take a quick look at her and see what all things about her that we love. Now for me, I am a hair, tits and ass man. Cock comes in dead last but that's ok. And as you can see starting at the top and working out way down. Alessandra has all the things I love the most. And a few extras. Some of the extras are soft and supple lips. And long legs that just look amazing in those heels.
Her hair is long and flowing and just to the middle of her back. With a slight curl its nice and bouncy and a dark blonde color. You can easily use her hair to hold onto when she is sucking your cock deep into her throat.
Furthermore Alessandra has a nice set of round implant tits. And unlike some, her implant tits are very sensitive so she wants you to spend a lot of time licking, kissing and and sucking on them. Dont know about you but I am so up for that.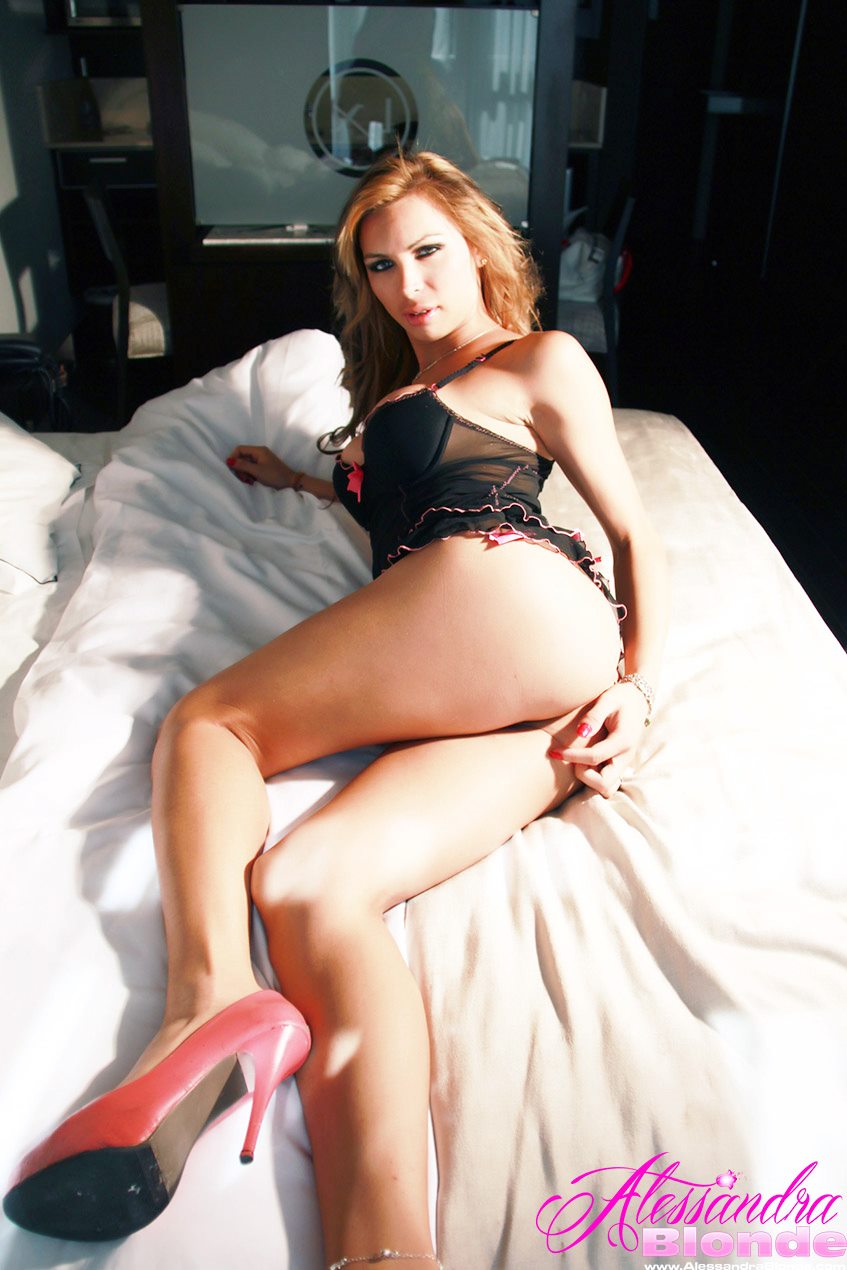 And the last thing I want to point out is that amazing and tight little trans girl ass. Wow this one is amazing and its only accented by the lingerie and heels. Take a close look by clicking the image or a text link and checking out the rest of this set in her members area!
Check out other Trans girls in Lingerie!